Within the frame of the new developed "SCHOOL GARDEN PROJECT" EuroNatur intends to support the establishment of school gardens in the European Stork Villages (ESV) and their NGO partners by a small grant scheme.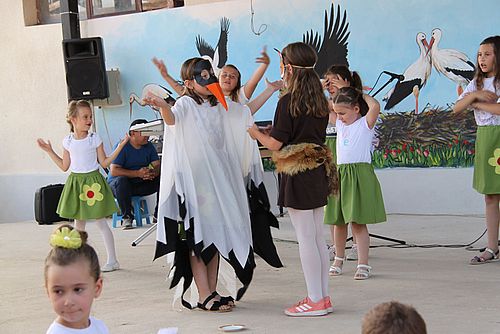 All European Stork Villages and their partner organizations are invited to participate in this Call for Proposal with the establishment of a school garden. The projects must include the preparation and implementation of environmental education content, the creation of a school garden and its maintenance, a topic related excursion (e.g. extensive livestock farming) with a partner organization as well as the organisation and implementation of a public event (e.g. opening ceremony, harvest festival, etc.) to raise awareness. Additional contents can be various.
The total project budget should not exceed 3,500 €. The projects should start from 1 November 2020 onwards, have a maximum duration of 12 months and be completed by 31 October 2021. The project proposal and budget must be based on the templates provided with this call and need to be submitted until 04 September 2020 via e-mail to ilka.beermann(at)euronatur.org. EuroNatur will confirm the receipt of the proposal and will notify whether it is complete or whether additional information is required.
Here you can look at the complete Call for Proposal
Here you can download the template for project proposals
Here you can download the template for the budget plan
Support us!
Report sighting
Have you seen a white stork or another interesting species of animal, plant or fungus? Make your observation count for nature conservation and share it with other nature lovers! It's free and it's fun!