At long last a meeting face to face: After a pause of two years enforced by Covid, representatives from seven European Stork Villages met together in Taraš.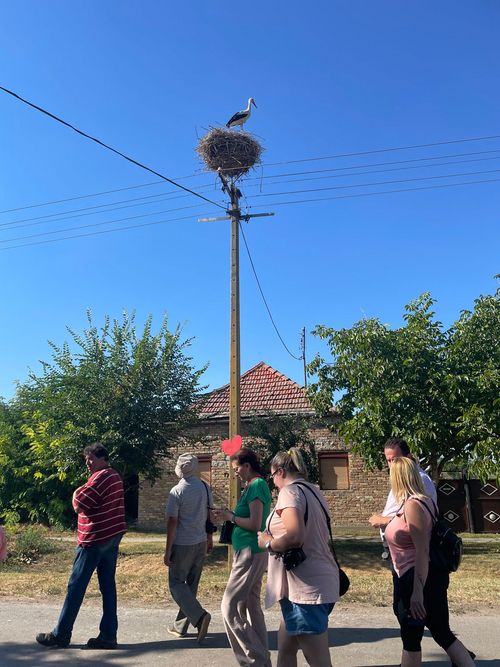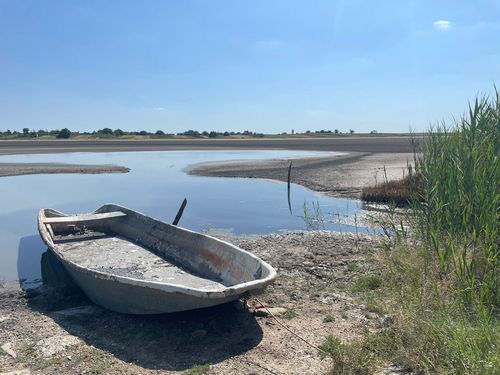 In the Serbian Stork Village of Taraš the 19th European Stork Village Conference took place from 18th to 21st July. After two years of online conferences because of Covid, all the stork conservationists present were glad to be able to meet in person once again.
As well as the activity reports from the villages, workshops on the future and a lecture from birding holiday organiser Adrian Eisen Rupp, there were also two excursions in the programme. One visited the village of Taraš and the adjoining wet meadows whilst the second took thirty stork conservationists to visit the Russanda Nature Reserve, an important overwintering area for numerous water birds. There Mirjana Rankov from our Serbian partner organisation BPSSS gave a talk on the special features of the reserve.
The drought, which has been prevalent in large parts of Europe this summer, was very evident on both excursions. "In this region of Serbia, it has not rained in the last three months. The sight of the dried-out marshland has given us all cause for reflection," said Ilka Beermann, project manager at EuroNatur. However, the drought does not seem to have had a negative effect on the breeding season of the white storks in Taraš. 31 breeding pairs have so far raised 71 fledges. "The parent birds have clearly been able to find enough food for the chicks in the particularly critical early phase of breeding", Beermann says.
Support us!
Report sighting
Have you seen a white stork or another interesting species of animal, plant or fungus? Make your observation count for nature conservation and share it with other nature lovers! It's free and it's fun!