Representatives of the European Stork Villages had originally intended to meet from 6-9 May 2020 in the Serbian village of Taraš. Due to Covid-19, the conference cannot now take place as planned. However, the stork conservationists are not going to let the virus beat them that easily.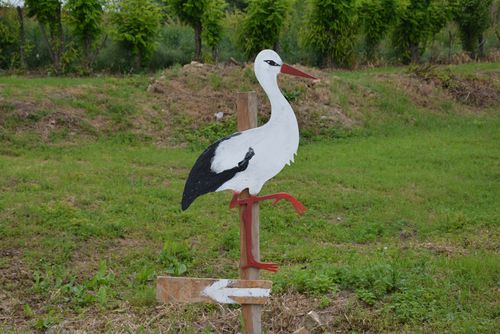 Traditionally, a meeting of representatives from as many Stork Villages as possible is held every year in one of the designated villages. This year, Taraš, honoured as a stork community in 2015, had been scheduled to host the event. However, due to the coronavirus pandemic, the conference can't now take place in its usual form. But that isn't going to stop the stork conservationists exchanging knowledge and information. On 7 and 8 May, representatives from 13 stork communities will sit down at their computers and report via video conference on all that has happened during the past year. They will also discuss how, together, they can further develop the network.
At the present time, keeping in contact with one another is arguably more important than ever. For that reason, two further online meetings on the subject of stork conservation have been arranged. One of these will be a meeting for partner organisations whose members are currently involved in the rewilding of wet meadows. The other digital conference will take place as part of the Adriatic Flyway project and focus on the issue of electrocution.
The video 'Under the same sky' provides an insight into the Stork Village of Taraš, its feathered inhabitants and the people actively engaging to support 'their' storks.
Support us!
Report sighting
Have you seen a white stork or another interesting species of animal, plant or fungus? Make your observation count for nature conservation and share it with other nature lovers! It's free and it's fun!