The village of Taraš, awarded the title of European Stork village in 2015, lies at the heart of the province of Vojvodina in the north of Serbia. The pasture and meadows of the flood plains of the River Tisza provide the white stork with a richly stocked table.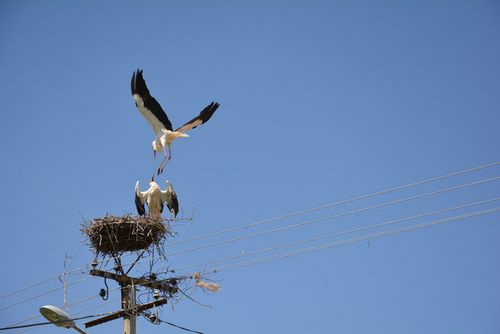 It is no surprise that the Vojvodina is host to the largest number of breeding white storks in the country and now stork conservationists from across the extensive network of European Stork Villages will come together here from 6th – 9th May, 2020. They will be able to find out for themselves about the measures that have been taken here to support storks and to discuss the strategic direction for the network.
Support us!
Report sighting
Have you seen a white stork or another interesting species of animal, plant or fungus? Make your observation count for nature conservation and share it with other nature lovers! It's free and it's fun!