The 15th conference of the European Stork Village Network will take place in Altreu, Switzerland, on 14-17 June 2018. The representatives of all European Stork Villages, as well as international nature conservation experts, will update each other on the latest progress on stork protection in the stork villages and across Europe.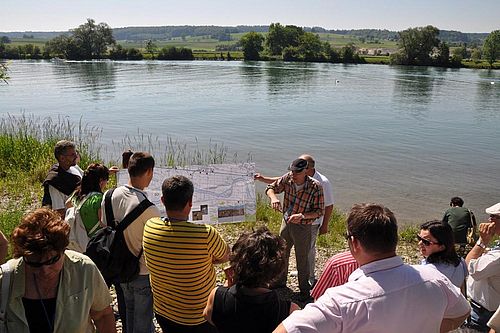 Altreu hosted the international meeting last time in 2010. Since then, a lot has happened in the Swiss stork village. Most mentionable is probably the successful fight of the local nature conservation community against the planned extension of the airport Grenchen, which would have impacted very valuable feeding grounds for the local white stork population, namely the so called "Witi" protected area. There, the storks can go in search of food on the protected wet meadows along the river Aare. Several of the delegates of the newer European Stork Villages, which have been designated after 2010, will visit Altreu for the first time and are therefore eager to learn how this stronghold of the Swiss white stork population is managing its natural and cultural treasures.
Support us!
Report sighting
Have you seen a white stork or another interesting species of animal, plant or fungus? Make your observation count for nature conservation and share it with other nature lovers! It's free and it's fun!