Symbolically, the seventh "Stork days" were marked on the World Stork Day in Taraš. Due to the earlier epidemiological situation, this year's event was in a smaller form and was held thanks to the support of sponsors.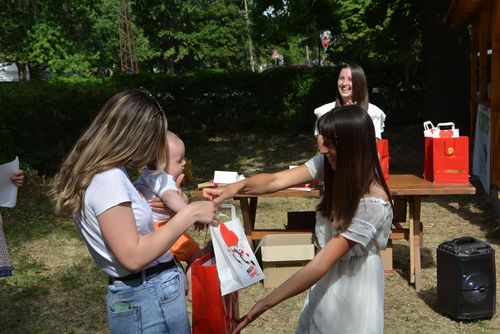 In addition to being dedicated to storks and children, this year's event officially opened an Outdoor classroom, which was financed by the German foundation Euronatur through the project of the Association of Citizens "Taraš storks". Due to the great heat and the predominant presence of children, the program was slightly shortened, but the most important part of the program related to the distribution of packages to children born in the village from last to this event was held. Awards were also given for the best works of the poetry competition, which was provided by the association. The best drawings with the theme of storks, nature and Taraš were awarded gifts from the Birds Protection and Study Society of Serbia. After that, the children enjoyed the puppet show.
Support us!
Report sighting
Have you seen a white stork or another interesting species of animal, plant or fungus? Make your observation count for nature conservation and share it with other nature lovers! It's free and it's fun!