And another year has flown by. For the 18th time, the European Stork Villages Network came together for an annual meeting.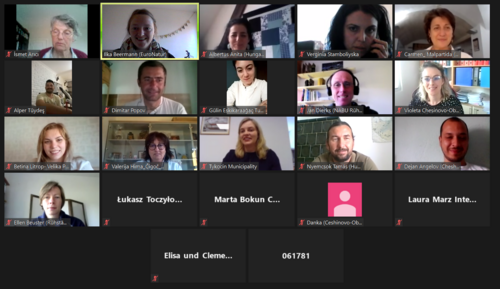 On 27th and 28th of May 2021, a total of 29 people from 12 countries met to exchange information about what is happening in the respective European Stork Villages. It was particularly pleasing to welcome a number of new faces to the network. Due to the ongoing pandemic and the associated travel restrictions, this year's meeting unfortunately had to be held digitally again. In addition to the typical exchange on current projects, the topics of Education for Sustainable Development (ESD) and the associated global goals of the UN, as well as school gardens, volunteer services and eco-tourism were discussed. For the year 2022, we hope for a meeting in presence in the European Stork Village Taraš in Serbia. A meeting there was originally planned for 2020.
Support us!
Report sighting
Have you seen a white stork or another interesting species of animal, plant or fungus? Make your observation count for nature conservation and share it with other nature lovers! It's free and it's fun!