The 19th ESVN meeting will take place in Taraš-Serbia, from 18th to 21st July 2022. After online meetings due to the pandemic, the organisers are looking forward to meeting again in person.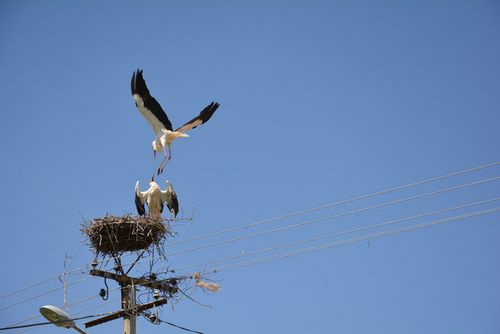 The association of citizens "Taraš Storks" with the support of the city of Zrenjanin and EuroNatur have prepared an interesting and useful meeting in Zrenjanin and Taraš. Taraš is located in the northern part of Serbia, in the Central Banat region, in the Zrenjanin municipality. The preliminary programme is an eclectic mix of lectures, discussions and excursions to the storks of the region. Please register for the meeting until 21 June 2022 under the following link: https://forms.gle/iGhZrrA6BPtMou8t5
Support us!
Report sighting
Have you seen a white stork or another interesting species of animal, plant or fungus? Make your observation count for nature conservation and share it with other nature lovers! It's free and it's fun!