In one year the summer may be warm and dry, the food supply abundant and the disturbances insignificant, but in the next it may be the complete opposite. External factors are an important influence in the breeding success of the White Stork.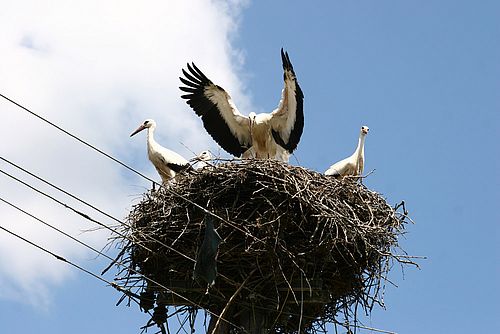 How much the White Stork's breeding success fluctuates can now be followed in detail for each European Stork Village. In the population section of each commune you can now find a graph which shows the number of pairs of storks and of their young (click to enlarge and investigate the image). In the case of some stork villages the statistics reach a long way back, in some instances back to the fifties. The constant rise and drop in numbers can then be seen clearly.
Support us!
Subscribe to our Newsletter
Report sighting
Have you seen a white stork or another interesting species of animal, plant or fungus? Make your observation count for nature conservation and share it with other nature lovers! It's free and it's fun!