Bird migration is now in full swing, and many of these feathered globetrotters will be flying this spring over the Lebanon to their breeding areas in Europe. Despite a statutory ban on the hunting of birds, thousands of them fall victim each year to the hunters' guns.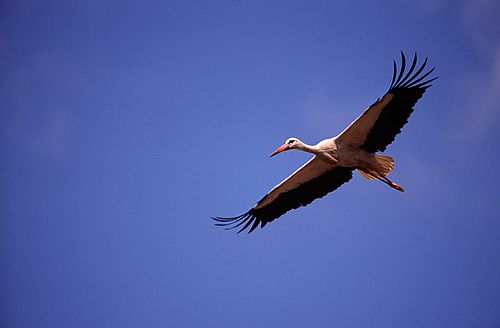 It was 11th April 2017 when Tesla, a male stork, which had been tagged with a satellite transmitter near the European Stork Village of Cigoc, was shot down over the Lebanon on his way home to Croatia. Videos showing Lebanese poachers indulging in their bloody hobby went viral on social media. Dead storks were falling out of the sky like stones, and the resulting indignation was intense. The president of Lebanon, Michel Aoun, reacted by declaring that there should be a peace treaty between man and bird.
The president was recently reminded of these words in an open letter written by bird conservationists from all over Europe: "We are sending you this appeal in order to ensure that the shooting of protected species is prevented, and that the birds will enjoy comprehensive protection during their flight over the Lebanon as the law prescribes", it says in the communication signed by 52 organisations from 28 countries, including EuroNatur. As has happened before, poachers in the Lebanon have been killing countless birds also outside of the official hunting season. Furthermore, only a few days after the sending of this open letter, the sad news reached us that bird conservationists in the Lebanon have documented the shooting of 66 white storks.
Support us!
Subscribe to our Newsletter
Report sighting
Have you seen a white stork or another interesting species of animal, plant or fungus? Make your observation count for nature conservation and share it with other nature lovers! It's free and it's fun!